TOURIST INFO
Click here and download the following travel guidebooks:
Click here and download the following bus time tables:
Please, email us and we'll send you tourist information about:
Pietrasanta downtown
<![if !vml]>

<![endif]>
Pietrasanta has a lot of historical monuments, such as "Rocca di Sala" (XIV century), San Martino's Cathedral (XIV), Sant'Agostino's church (XIV century), Tower of the Hours (XVI), Rocchetta Arrighina (XIV century), Fonte del Marzocco (XVI century), Column of Liberty (XVI century) and the monument to Leopoldo II (XIX century), as well as many modern-art sites, thanks to a long list of international artists that live or work there, such as Yan Kasuda, Fernando Botero, Michel Folon, Adam, Bloc, Cascella, Cesar, Consagra, Ipousteguy, Igor Mitoraj, Murabito, G. Pomodoro and L. Tommasi. … more….
Camaiore
<![if !vml]>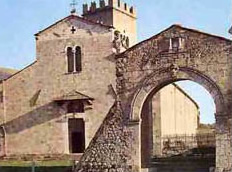 <![endif]>
You can reach Camaiore by bus from Pietrasanta. It takes about 20 minutes.
Pieve di San Giovanni a Stefano is the most interesting place to visit in Camaiore. It dates back to 1278 and it is really astonishing, outside as well as inside: inside, the three nave interior preserves a huge marble Baroque altar; outside, the double-arched bell tower is wonderful, and the small green park outside the church is so silent and nice that it invites you to think about history and the glorious past of the village. … more….
5 Terre
<![if !vml]>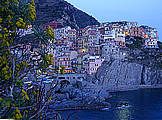 <![endif]>
You can reach 5 Terre by train from Pietrasanta (stop at La Spezia). It takes about 40 minutes.
5 Terre (or Cinque Terre) is a series of five villages that are connected by train or hiking trail. 5 Terre are located in the "Riviera di Levante", the Liguria region, on the border with Tuscany. The small villages (from West to Est) are Monterosso, Vernazza, Corniglia, Manarola, Riomaggiore (see the map). … more….
Coming soon:
Marina di Pietrasanta (5 km from Pietrasanta)
Viareggio (20 km from Pietrasanta)
Serravezza (4 km from Pietrasanta)
Carrara and marble quarries (20 km from Pietrasanta)
Sant'Anna di Stazzema (13 km from Pietrasanta)
Alpi Apuane (Cardoso or Barga at 15 km from Pietrasanta)
Pisa (40 km from Pietrasanta)
Lucca (35 km from Pietrasanta)
Florence (100 km from Pietrasanta)
Romanic Church of Pieve a Elici (16 km from Pietrasanta)